Fall is pumpkin season! I love pumpkin chocolate chip cookies from the store, this year I decided to try my hand at baking some. When I was at the grocery store I grabbed the ingredients for this popular recipe on allrecipes.com.
Combine pumpkin, sugar, vegetable oil, and egg. In a separate bowl, stir together flour, baking powder, ground cinnamon, and salt. Dissolve the baking soda with the milk and stir in. Add flour mixture to pumpkin mixture and mix well.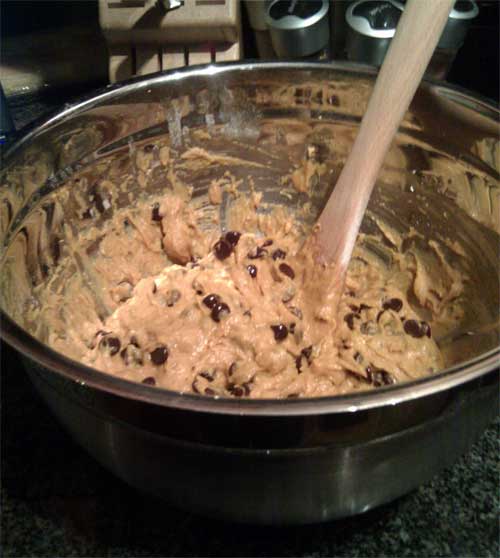 I added the vanilla and chocolate chips (I made mine without nuts, my husband doesn't care for nuts in baked goods).
I dropped each spoonful on a greased cookie sheet (my spoonfuls were pretty large, I would probably go for about 2 inches round) and bake at 350 degrees for approximately 10 minutes or until lightly brown and firm (I made mine a little larger than I think the recipe called for, so I needed to cook the pumpkin chocolate chip cookies a little longer than the 10 minutes)..