This year I decided to try making sweets for coworkers this year. What I thought would be a small undertaking turned out to be quite a project! The menu was supposed to be chocolate dipped pretzels, cookies, homemade caramels, white chocolate popcorn all tied up in a cute decorative bag with ribbons. My first attempt at juggling too many baking projects at once ended up with burnt cookies and burnt chocolate, so I opted to simplify simplify simplify.
This was my first year making homemade caramel ever! I was blown away that I somehow pulled off making lots of delicious homemade caramels. Which turned out to be a big hit and the effort was well worth the result.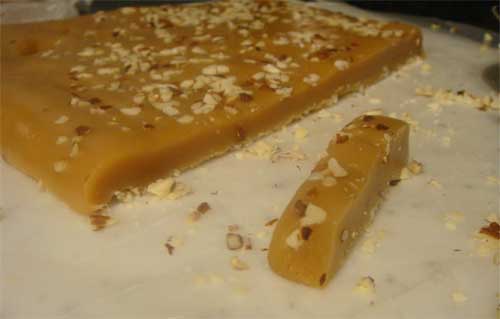 I made pretzels dipped in vanilla chocolate chips with holiday sprinkles. The trick that I learned with these was to melt the chocolate in the microwave. It seems too simple, but melting it in the pan took so much longer and I splashed water into one batch which destroyed the chocolate altogether. I would cook for 30 seconds, stir, cook for 30 seconds and stir again.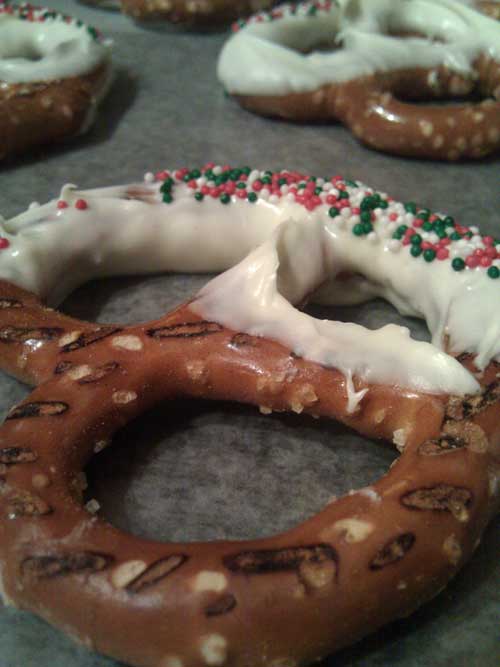 I just melted the chocolate chips, dipped the pretzel and pressed it into the sprinkles and laid out on wax paper.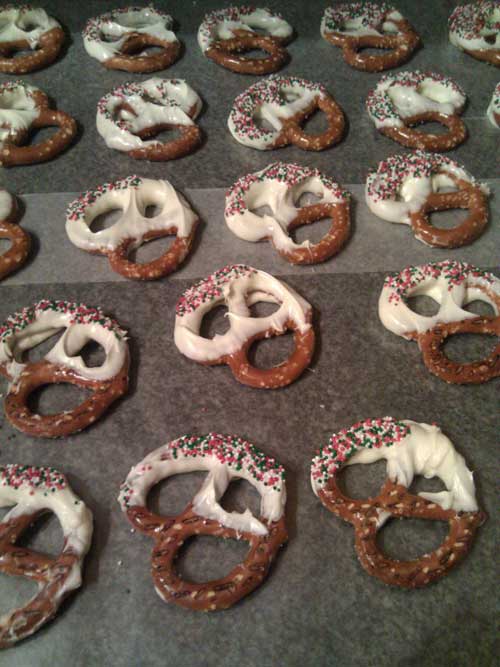 Another big hit was white chocolate popcorn with holiday sprinkles.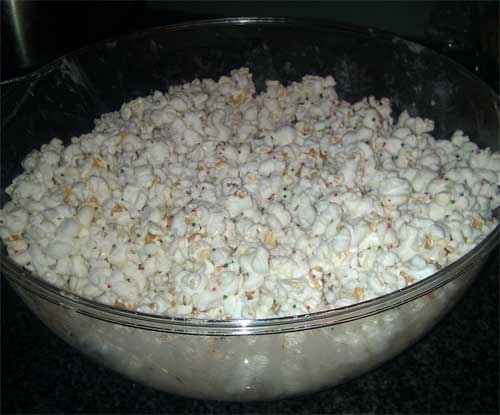 .