My husband and I were craving chicken cordon bleu and were exploring recipes that sounded like the chicken cordon bleu that he had in Germany several years ago (he has been talking about this dinner ever since). We selected this recipe from Allrecipes.com to try out. The first time we made it with only 4 chicken breasts, we have since made it with 6, but it works fine making 4 or 6. The sauce really makes this dish as delicious as it is! We have since made this recipe several times for guests because we love it do much.
I served the chicken cordon bleu with fresh steamed green beans.
6 skinless, boneless chicken breast halves
6 slices Swiss cheese
6 slices ham
3 tablespoons all-purpose flour
1 teaspoon paprika
6 tablespoons butter
1/2 cup dry white wine
1 chicken bullion cube
1 tablespoon cornstarch
1 cup heavy whipping cream
Directions to make the best Chicken Cordon Bleu

1.    Pound chicken breasts if they are too thick. Place a cheese and ham slice on each breast within 1/2 inch of the edges. Fold the edges of the chicken over the filling, and secure with toothpicks. Mix the flour and paprika in a small bowl, and coat the chicken pieces.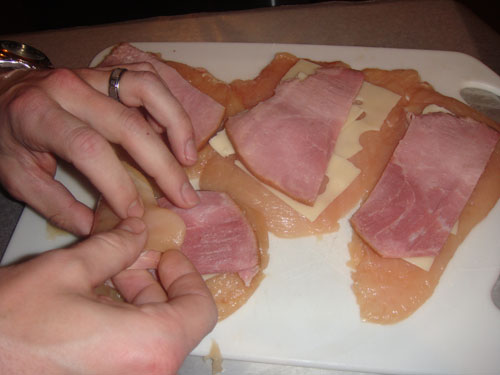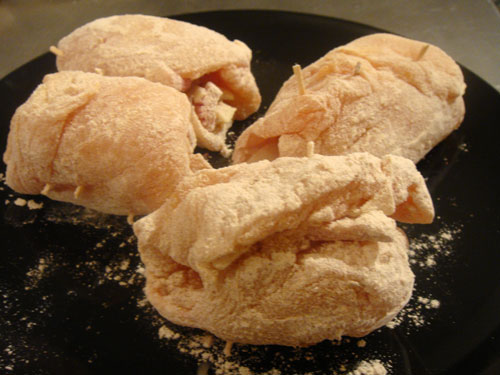 2.    Heat the butter in a large skillet over medium-high heat, and cook the chicken until browned on all sides. Add the wine and bouillon. Reduce heat to low, cover, and simmer for 30 minutes, until chicken is no longer pink and juices run clear.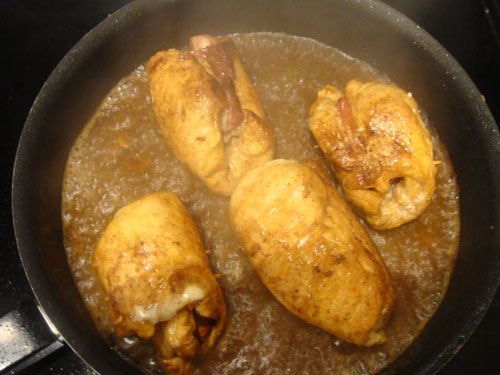 3.    Remove the toothpicks, and transfer the breasts to a warm platter. Blend the cornstarch with the cream in a small bowl, and whisk slowly into the skillet. Cook, stirring until thickened, and pour over the chicken. Serve warm.