Years and years ago I worked at a middle eastern restaurant as a second job. The food there was amazing and I developed a deep love for mediterranean food. The item that I loved the most was the lentil soup. The owner would let me eat the soup for free now and then (I was a poor starving college student, so I would take all of the free food I could get!).
I almost always have to eat the lentil soup if a restaurant has it. I could quite possibly live on the stuff (quite frankly I sort of did for awhile). I am not sure what it is about lentils that I love so much. I have been playing around with creating this lentil soup recipe by experimenting with a variety of spices and flavors. It seems to evolve just a little bit each time I make it.
The first time I made lentil soup I think I used the entire bag of lentils. I spent hours adding water and more water and more water… Lesson learned: a cup of lentils can go a long way (for two people).
With this lentil soup I opted to use the slow cooker because lentils take awhile to cook and I love being able to throw the ingredients in the pot and enjoy the aroma all day. I usually use the crockpot more in the fall to make soups like my easy slow cooker chicken taco soup, crockpot roast beef (the rub on that roast beef is simply amazing), and  my fall favorite: crockpot chili. Frequently I will get everything in the crockpot the night before and throw it on before I head to work in the morning, but weekends offer the luxury of having plenty of time to prepare the food in the morning while I am making lunch.
This lentil soup recipe is very filling. I dished up a huge bowl and realized that I didn't need quite as much as I had dished up, but never fear, lentil soup is delicious when reheated (it will be a main item in my diet during the work week).
I learned to add balsamic vinegar from Cafe Johnsonia's best lentil soup.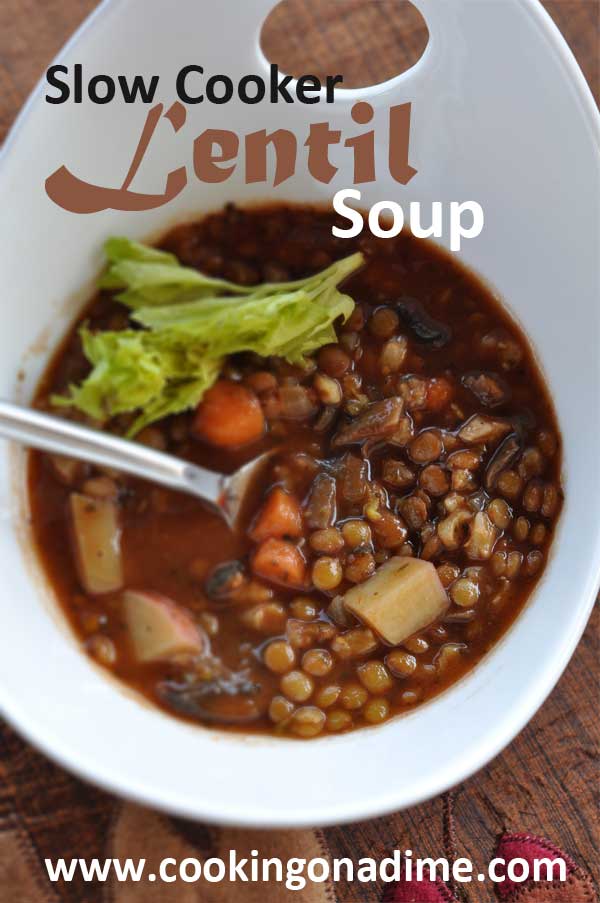 Ingredients for the slow cooker lentil soup:
1 cup mixed lentils
1/3 cup barley
1/3 cup sliced baby carrots
1/3 cup chopped celery hearts with leaves
1/3 cup chopped onion
1 cup sliced mushrooms
1 6 oz. can tomato paste
3 cloves garlic minced
2 teaspoons parsley
2 teaspoons oregano
1 teaspoon basil
1 teaspoon sage
1/2 teaspoon ground black pepper
7 cups chicken or vegetable broth (more or less to taste)
Salt to taste
1 tablespoon balsamic vinegar
Add the lentils and barley into the crockpot.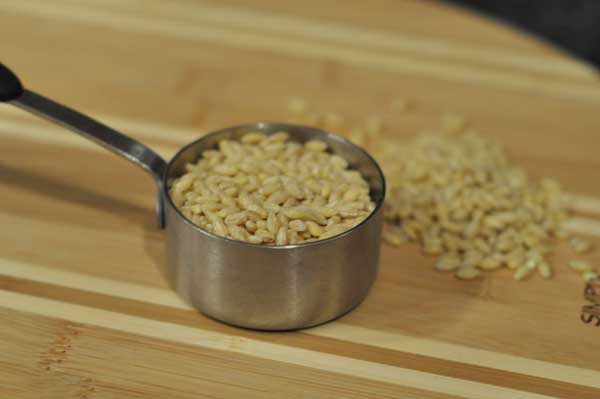 Chop up all of the onion, celery, baby carrots, red potatoes and mushrooms and add them to the slow cooker. Go ahead and add the tomato paste, parsley, garlic, oregano, basil and sage. Add the 7 cups of broth. If you find the soup too thick go ahead and add more broth as needed (I tend to make thicker soups).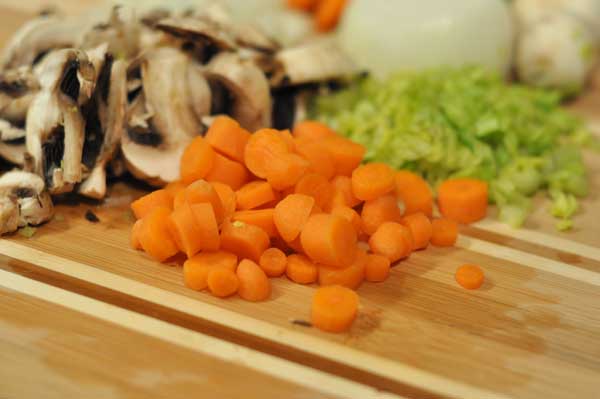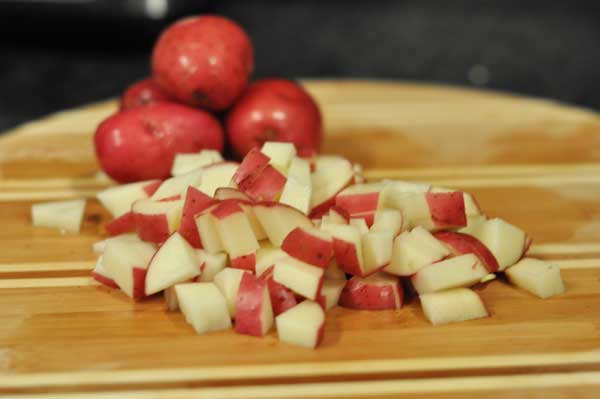 I cooked this on a Sunday afternoon, so I had the crockpot on high for 5 hours and turned it down to low for an hour while I waited for my husband to get home). It was pretty much fully cooked after being on high for 4 hours. If it was a work day I would have started it on low in the morning and let it simmer all day while I am at the office. Cook until the lentils are cooked thoroughly and not chewy. I added a little salt and balsamic vinegar at the end as a finishing touch (I let it simmer on high for about 10 minutes after I added the salt and vinegar).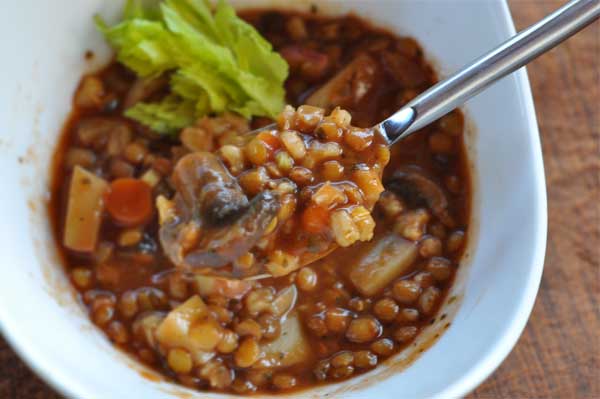 .