On the weekends when we are making brunch I will sometimes prep something for the slow cooker so that I can relax at night and not make two big meals. As I chopped up peppers and onions for omelets I also set some aside to make this easy slow cooker chicken taco soup.
We have a lot of tortilla chips left over from having friends over to BBQ so I was craving a hearty soup that would be good to dip them in. I debated on whether I should make crockpot chili or chicken taco soup. I decided on the chicken taco soup since I am striving to eat more lean chicken and less red meat (I had a steak earlier this week, so I am not perfect at this just yet).
Ingredients for the easy slow cooker chicken taco recipe:
1/2 green bell pepper
1/2 red bell pepper
1 small onion
1 can black beans drained
1 can chili beans drained
1 can corn drained
1 6 oz can tomato paste (a reader recommended halfing this if you prefer a less tomato-ey broth)
1 tablespoon ketchup
1 can diced fire roasted green chilis
1 bottle/can of beer
1 cup chicken broth (you may add more later to suit your preferences)
4 small chicken breasts
1 tablespoon chili powder
1/4 teaspoon garlic powder
1/4 teaspoon onion powder
1/4 teaspoon crushed red pepper flakes
1/4 teaspoon dried oregano
1/2 teaspoon paprika
1 1/2 teaspoons ground cumin
2 bay leaves
Salt & pepper to taste
To garnish:
Sour cream
Shredded cheddar cheese
Cilantro
Tortilla chips
I chopped the onion, green bell pepper and red bell pepper and added them to the slow cooker for the chicken taco soup.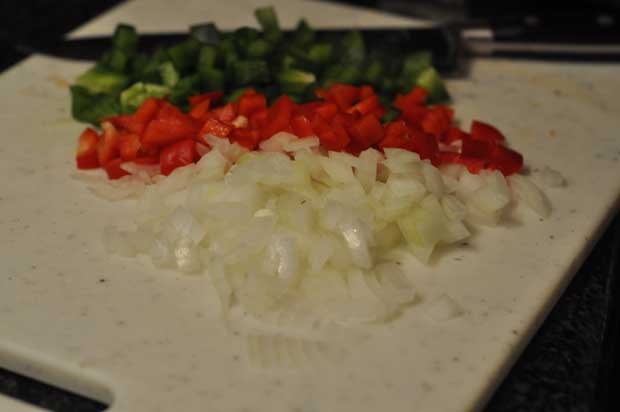 I drained and added the cans of beans, can of corn, can of chills and the tomato paste into the slow cooker for the taco chicken soup. I prepped the spices separately and tossed them in (along with the bay leaves). You can substitute the spices for a premixed taco seasoning packet if you prefer.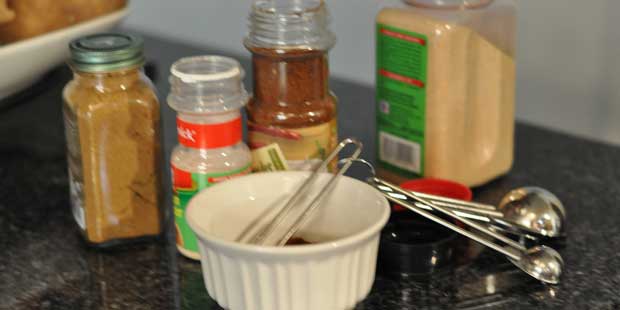 I then added the bottle of beer (I used a darker beer since that is what was in the fridge, but add whatever version you may have around the house). You can also substitute more chicken broth instead if you don't have been around the house (as I do live in Utah and there are a lot of beer free households). Add the cup of chicken broth and stir things up a bit.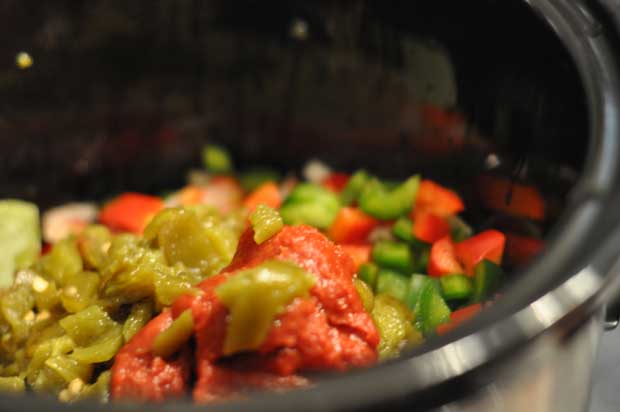 Add the chicken breasts into the soup (I keep all of our chicken frozen, so I added them frozen knowing they will thaw and cook). Turn the slow cooker on low. At this point you may want to consider adding more broth if you prefer a thinner soup. I let it cook for about 4 hours, but you can probably let it cook longer if you need to. After about 4 hours pull out the chicken breasts and shred them a bit with two forks. Add them back to the soup for about 30 minutes.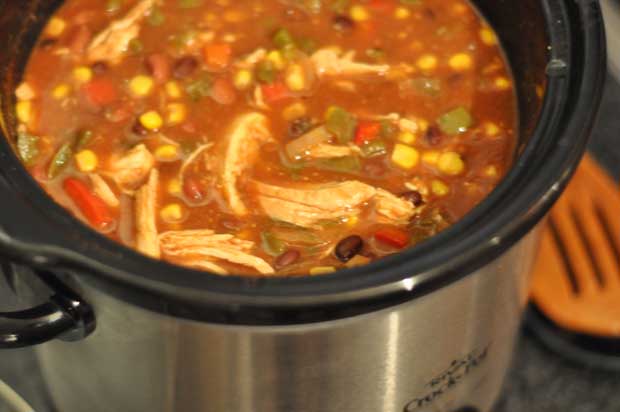 Add shredded cheese, sour cream, cilantro and tortilla chips and serve.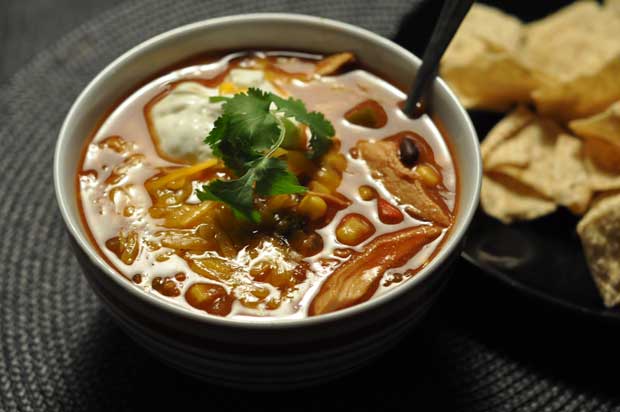 .