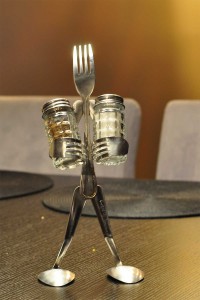 My new adventures in life make me want to absorb myself in new hobbies and skills now that I am finding the time and energy to do more. I have been considering the possibility of going to some cooking classes here locally. There is a really nice cooking school nearby and I always wanted to learn the knife skills of a professional chef (my least favorite part of making big meals is chopping veggies into little tiny pieces – Market Street Clam Chowder is one of those types of meals).
The first step in improving my photography skills was to purchase a newer better camera. After a lot of research I chose the Nikon D90. Having a camera with lots of buttons and options means I have been immersing myself in reading about shutter speed, aperture, lighting and all things photography. Reading about it doesn't necessarily make you a better photographer, so I also have to practice practice practice.
I am already loving how photos are turning out. So far I have mostly just been taking pictures of objects around the house and fiddling with the camera controls. I have been participating in a 365 photo a day project by Learn Food Photography, I am only 3 days in, so I am still a newbie navigating the waters of good photography. I need to get outside and take photos, but it is cold and snowy in Utah this week and I haven't ventured outside much beyond trekking to and from my car at work.
I have been cooking quite a bit, but nothing new and memorable. I did make lentil soup last weekend that turned out amazing, but I need to work back through it and measure the ingredients. I also make it before I had my brand new awesome camera, so there should be some lentil soup coming soon!
I would love to hear any advice or resources anyone has on improving my photography skills!.