Sick husbands are cranky husbands. I was mulling over the possibilities of brussels sprouts or artichokes. My produce box came with both and I have never had brussels sprouts. It may sounds funny, but it is true. If I think back my mother was never quite a fan of brussels sprouts (by the way I had to look that up, I thought is was singular "brussel" and in fact it is plural "brussels"). I explored recipes online and on Pinterest, but my husband didn't seem the least bit interested in eating anything fun or new. A sore throat will really cut back on your adventurous newly found foodie nature.
I suggested making him chicken noodle soup, but he grumbled. Whenever I am sick I just want chicken noodle soup, jello or Gatorade (those are things my mother did feed me when I didn't feel good, she just skipped brussels sprouts and liver, never had liver either). I decided to keep it simple. As I pulled mushrooms out of the fridge the brussels sprouts called my name, I sighed, looked past them, and grabbed a red onion.
Ingredients for this simple cream of chicken recipe:
1/2 tablespoon butter
1 can cream of chicken soup
1 large chicken breast in 1 inch cubes
1 cup sliced mushrooms
1/4 cup thinly sliced red onion
Salt and pepper to taste
For the rice:
1 cup rice (I used basmati, I loooove basmati rice)
1 3/4 cup chicken broth (you can use water, but I typically use chicken broth to cook my rice)
I prepared the rice in the rice cooker. It has been quite awhile since I have cooked rice on the stove, the rice cooker is my best friend, and it allows me to focus on not burning everything else. Here is a tutorial for cooking rice on the stove.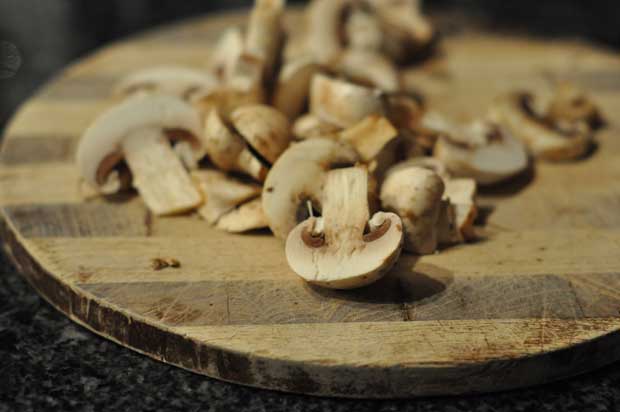 Slice the chicken breast to one inch cubes. Melt the butter and cook the chicken over medium heat, when the chicken starts getting lightly browned add the onion and mushrooms. Cook until the onions are translucent and cooked.
Add the cream of chicken soup and one cup of milk. Stir until heated and add salt and pepper to taste.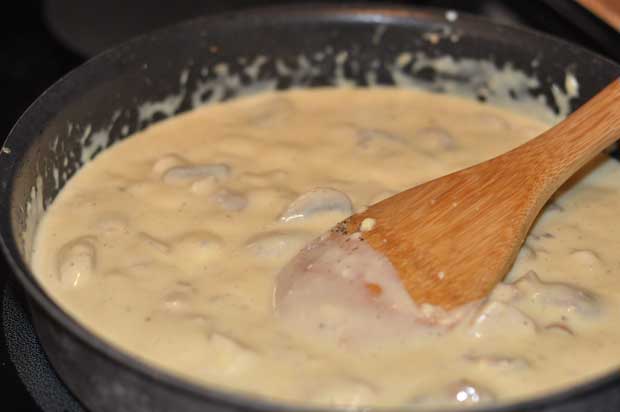 I steamed broccoli and poured the cream of chicken, chicken and mushrooms over the rice and broccoli. I managed to get my husband to eat, smile, and say dinner was yummy..